Please Read about our past puppies and reviews from our past customers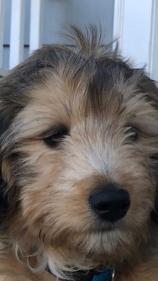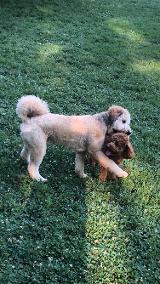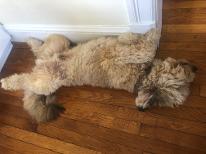 Hi Katherine,
We are thrilled with Max, who turns one year old this week! He is alert and calm and lovely with everyone he meets. People often say he is the most relaxed puppy they've ever seen. Next month, my teenager and I will start to take him to hospitals and nursings homes in the area....
Thank you,
John M.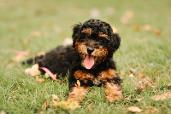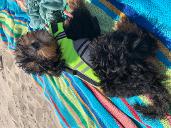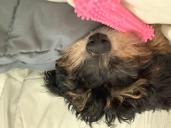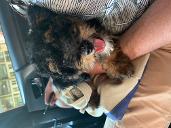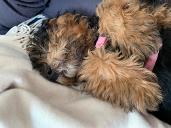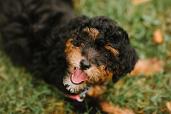 Hi Kate,
Since we didn't get to say goodbye to you on the day we picked up our girl, I wanted to write you to let you know how incredibly happy we are to have Penny in our lives! She is an absolute joy each and every day, and I feel so fortunate to have worked with you as our breeder. In her temperament it is clear how much knowledge and effort you put in to raising great parents and puppies.
Here are a few pictures of her I thought you might like. She's adjusting well to her new city lifestyle, and will be going on all sorts of adventures with us in the coming months and years. Again, thank you so much, and perhaps we'll be back in touch if we/when decide she needs a friend (I have a feeling we will ?).
Regards,
Natalie K.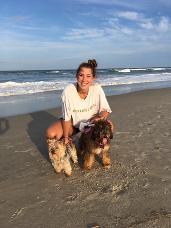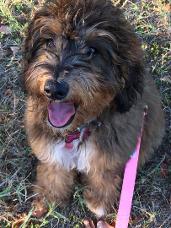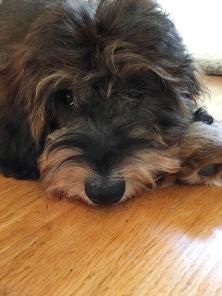 Millie's first Outer Banks vacation was cut short by the hurricane evacuation but she still had s great time on the beach! We love this beautiful sweet dog, and everyone who sees her falls in love with her too! Thank you so much Kate!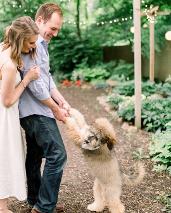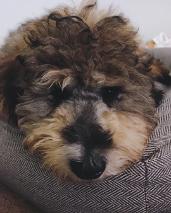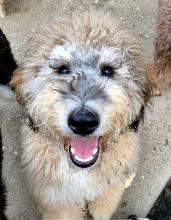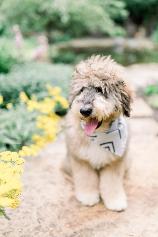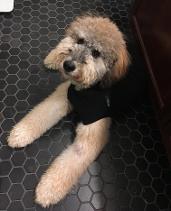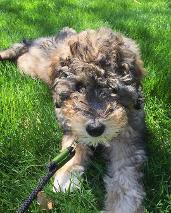 Hi Kate,
Hope you're enjoying the holiday weekend! We wanted to send over a few photos of Bailey (we call him Maui) and let you know that he was recently neutered and is recovering well.
He's been a wonderful addition to our family. He's super sweet, absolutely loves people and people can't help but love him back. And if any dog passes by without an opportunity to say hi, he's most certainly disappointed. He's a smart cookie and was a star student at a training program we did with him. He's growing up so fast; it's hard to believe he's already 37 lb. He's really enjoying Indiana, and we're so glad we made the trek to Virginia to pick him up from you!
All the best,
Nick
Here's Henry on a family hike we took tonight. He is such a super sweet dog! We love him!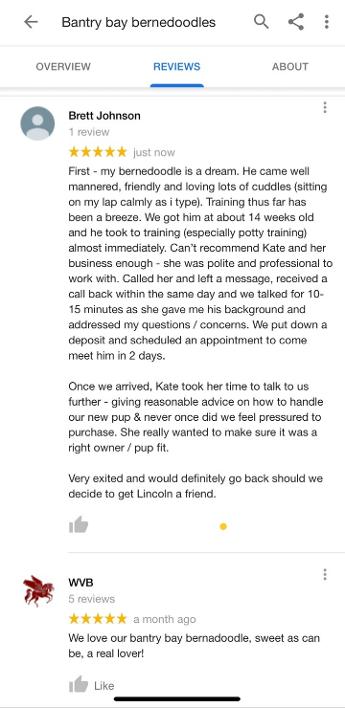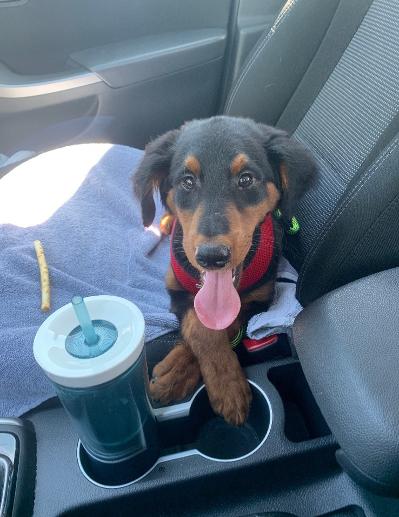 He has been an absolute gem. So well behaved and mild mannered